Our Services
Professional Wood Restoration, provides a variaty of services to meet all of your needs. Our company has been known to meet and exceed our customer expectations and the Quality of work that we have delivered has made us the difference between the rest. Listed below are the most common services we provide, but the list doesn't stop here contact us and we will be glad to help you!
Wood Refinish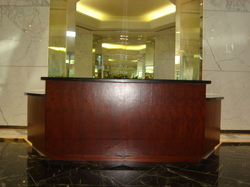 The touch-up process is best used when the damage is minimal
and can be repaired with out the restoring
the whole surface. For this we thorouhgly clean and repair the damage,
than a polish is applied to improve the look of the surface.
---
Metal Refinish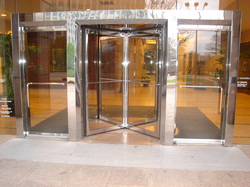 When we refinish your metal surfaces we will clean the
surface and polish all visible damage to help the
appearance.
---
Restoration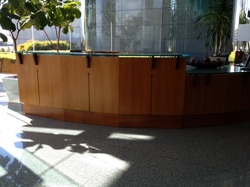 This process is used to bring life back to your wood
furniture, panels, floors and much more. Thru this
process we delicately clean and strip down the wood,
we continue by sanding it down to its naturaly beauty,
re-staining the surface and finish by applying lacqer.


---
We Provide a Variaty of Services for All Your Wood and Metal Needs, From metal oxidizing finishes thru lobby Panels refinish Just Contact Us So That We May Better Assist You!